A unified suite of three services
The services together create the entire system. One service manages the inflight operation, one to manage the configuration and data, and the third system provides the connectivity and interfaces into and out of the flightPOS environment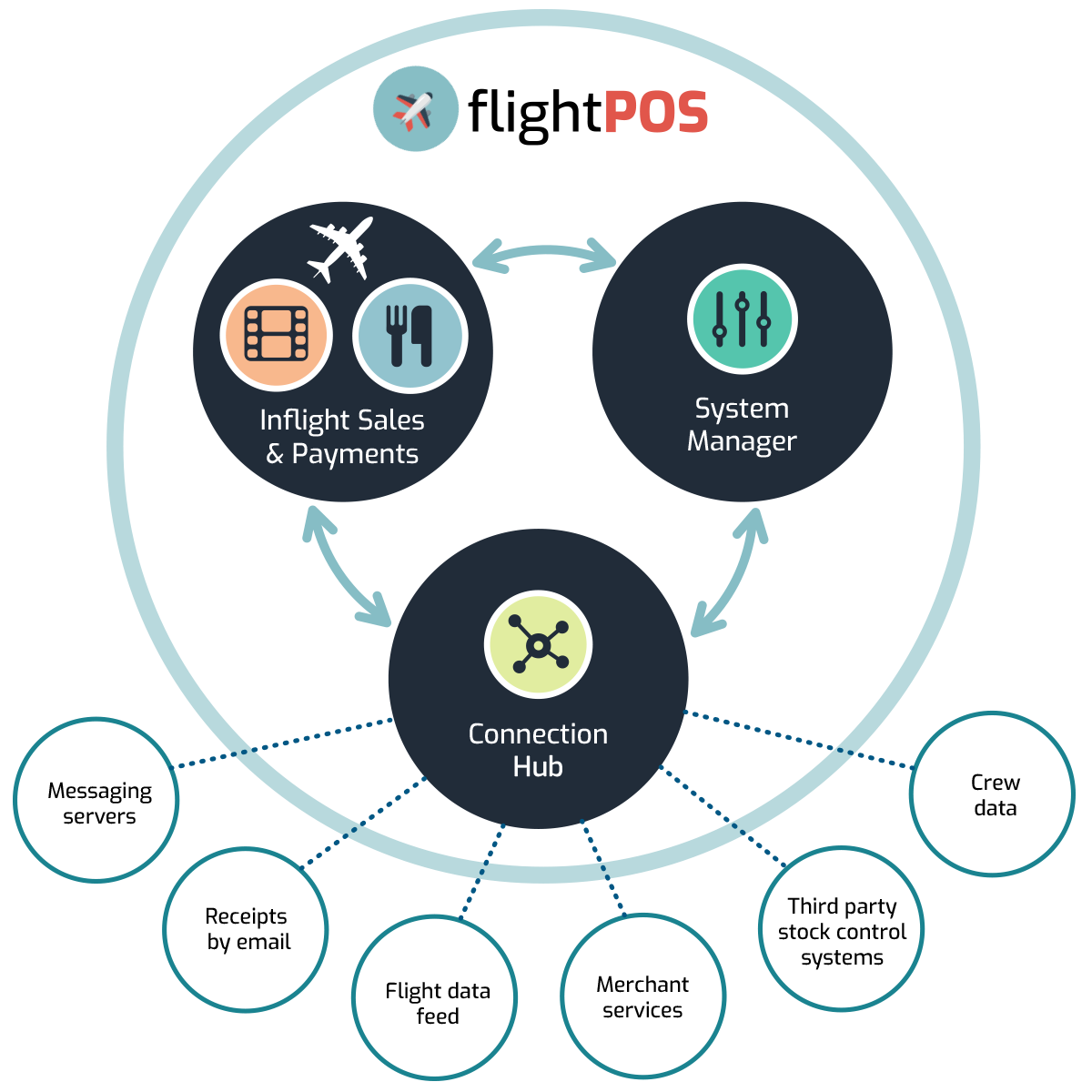 The services are flightPOS, facilitating revenue generating operations related to inflight sales of products; both trolley-based goods and virtual products like W-IFE content or destination attractions.
The flightPOS services within this eco-system are made up of:
W-IFE and IFE payment services
Back office configuration manager
Let's talk about a solution for your business
Start your free consultation
Reviewing retail operations is something that has taken on more significance since the global slowdown. Allow flightPOS to be part of your review team and contribute to the thought processes. It may be interesting to see how a 'challenger' retail and payment solution can reduce opex and enhance your revenue streams.
If the sound of a crew independent W-IFE deployment with passenger device-based payments is appealing, we have a complete solution to offer and are available to discuss. Full integration with crew and trolley content is an option.
Sometimes there are novel technical needs, flightPOS modular systems have the flexibility today to meet current and future aims.